SPG Preferred Napa Wineries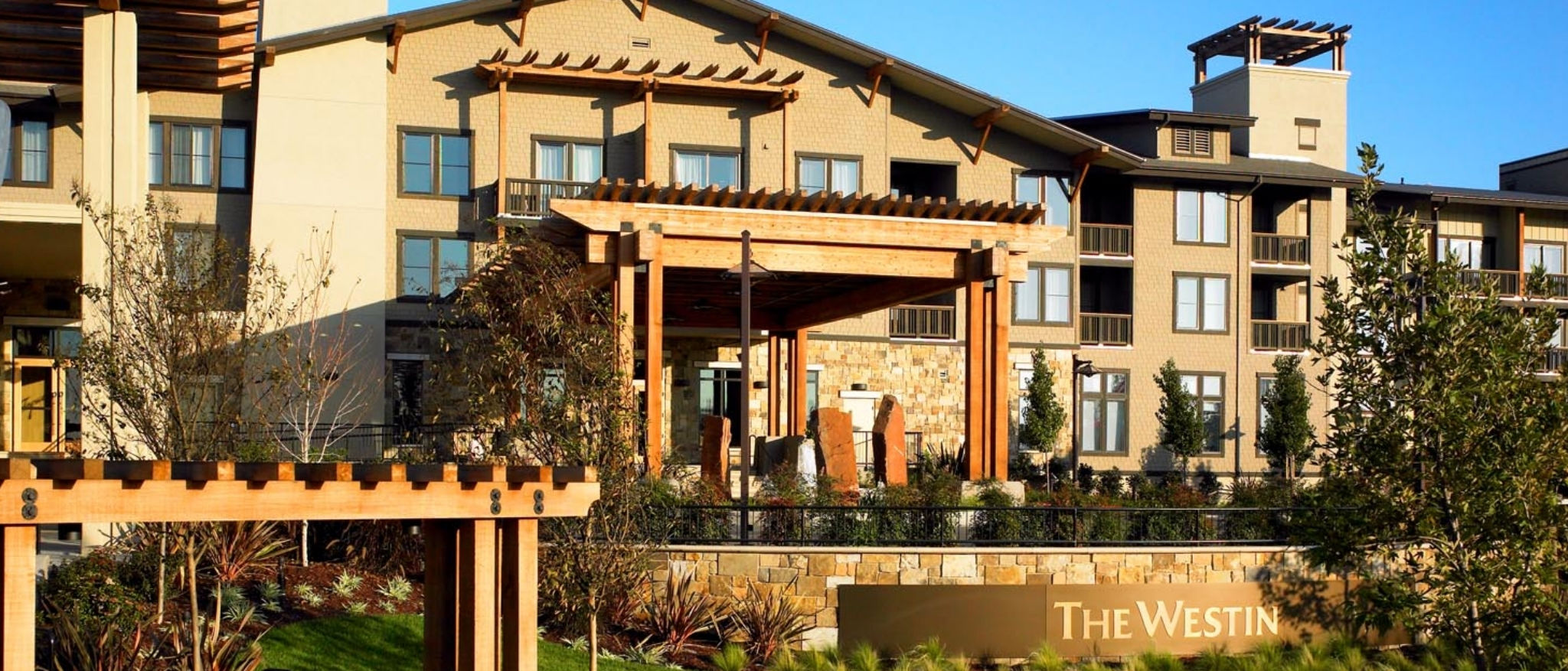 Swanson Vineyards
An awesome, family-owned, boutique winery, Swanson Vineyards offers two tasting options to its guests: The Salon and The Sip Shoppe.
At The Salon, guests enjoy small-format, seated tastings paired with delectable chocolates, caviars and cheeses. Tastings are offered three times per day and reservations must be made in advance.
Tastings at The Sip Shoppe are more casual in nature. For $25 per flight, guests enjoy sips of four of Swanson's best wines.
By appointment only
1271 Manley Ln
Napa, CA 94558
707.967.3500

Far Niente
Built into the surrounding hillside, Far Niente's spectacular grounds are a sight to see. Treat yourself to a 90-minute tour of the historic winery, then delight in a sit-down tasting of current releases, including: a Napa Valley Chardonnay, Oakville Cabernet Sauvignon, Chardonnay and Cabernet from the Far Niente Cave Collection, and Dolce, a dessert wine often regarded as "liquid gold" in Napa Valley. Each wine is nicely paired with fine cheese. Far Niente not only offers incredible wines but also an experience that can't be missed.
Tours and tastings by appointment only
1350 Acacia Dr
Oakville, CA 94562
707.944.2861

Nickel & Nickel
Nickel & Nickel – Far Niente's sister winery – is one of very few wineries that offers single-vineyard wines. The winery specializes in 100% varietal, single-vineyard Cabernet Sauvignon and also produces small batches of single-vineyard Merlot, Syrah and Chardonnay. The welcoming property invites guests to enjoy tours and tastings of their highly-regarded red wines daily, by appointment only.
Open Monday - Friday: 10:00 a.m. to 3:00 p.m. and Saturday - Sunday: 10:00 a.m. to 2:00 p.m.; by appointment only
8164 St Helena Hwy
Rutherford, CA 94573
707.967.9600

Round Pond Estate
This is a wonderful winery that embraces all the beauty that surrounds our Valley. Round Pond features several tours and tasting options, including a sit-down tasting of three big, Italian, full-body wines with small pairings. The ambiance here is remarkable. Enjoy sipping wine on their great patio, surrounded by the lush hillside and vineyards.
By appointment only
886 Rutherford Rd
Rutherford, CA 94573
707.302.2575

Palmaz Vineyards
Palmaz Vineyards is another wonderful winery that sits beautifully off the beaten path. This winery is four stories and has an exquisite pairing tasting to remember. You'll enjoy all wines they feature. They have a wonderful Chardonnay, Cabernet and their Muscat that is paired with small bits. They view of the valley is a memory to capture.
By appointment only
4029 Hagen Rd
Napa, CA 94558
707.226.5587

Quintessa
This unique tour and tasting is not only memorable because of the beauty of the property but also because of Quintessa's amazing Cabernets. Tour the property and enjoy the view of the vineyards while listening to the history of the winery.
By appointment only
1601 Silverado Trail S
St Helena, CA 94574
707.967.1601

Frog's Leap Winery
Frog's Leap is a cozy little property with excellent wine varieties. Indulge in an unforgettable tasting on their wrap-around patio deck that is surrounded by vineyards and a beautiful garden. Wander through the garden or relax on an Adirondack chair with a delightful glass of wine.
By appointment only
8815 Conn Creek Rd
Rutherford, CA 94573
707.963.4704

Mumm Napa
Mumm Napa, renowned maker of California sparkling wines, offers three seated tasting experiences, each featuring personal table service. Choose from tasting a glass or flight of refreshing bubbles on the winery's outdoor patio, indoor Tasting Salon or reservations-only Oak Terrace. Regardless of where you sit, you'll be treated to stunning vineyard views.
Open 10:00 a.m. - 6:00 p.m. daily, last seating is at 5:45 p.m.
8445 Silverado Trail
Napa, CA 94558
707.967.7700

CADE
One of Napa's newer wineries, CADE is quickly making a name for itself. The organically-farmed, LEED Gold Certified winery is located on Howell Mountain, high above the fog line where cool days and warm nights allow grapes to ripen fully and evenly. CADE focuses on high-elevation Cabernet Sauvignon and also offers a crisp Sauvignon Blanc. Choose from several tasting options, all enjoyed with beautiful, panoramic views of the upper valley.
By appointment only
360 Howell Mountain Rd S
Angwin, CA 94508
707.965.2746

Black Stallion Estate Winery
Formerly a historic equestrian center, Black Stallion features a wonderful tasting room and diverse selection of fabulous white and big, masculine red wines. Their delightfully sweet Muscat offers the perfect finish.
Open daily, 10:00 a.m. - 5:00 p.m.
4089 Silverado Trail
Napa, CA 94558
707.253.1400

Robert Sinskey Vineyards
Considered a "must-visit winery" in Napa Valley, Robert Sinskey Vineyards' (RSV) tasting room features five wines paired with small bites from The Vineyard Kitchen. Make an appointment to tour and visit RSV's well-oriented and beautifully designed tasting room, and allow their experts to guide your tasting.
Open daily, 10:00 a.m. - 4:30 p.m.; by appointment only
6320 Silverado Trail
Napa, CA 94558
707.944.9090

Kuleto Estate
Located off the beaten path and surrounded by Lake Hennessy, Kuleto Estate offers unforgettable views and exceptional wines. This mountaintop estate produces a small portfolio of wines from 82 vineyard blocks and three soil types. Enjoy tasteful wines and fine cheeses at a sit down tasting.
Open daily; by appointment only
2470 Sage Canyon Rd
St. Helena, CA 94574
707.302.2209

Del Dotto Vineyards
One of the first wineries in the Napa Valley, Del Dotto Vineyards continues their tradition of aging wine in historic caves. Take an all in one tour and barrel tasting through their private caves while tasting 10 glasses of red wines directly from the barrels. This wonderful experience can be enjoyed at either of their two locations - the original historic caves in Napa, and the new caves in St. Helena.
Open daily, 11:00 a.m. - 5:00 p.m.; by appointment only (both locations)
1055 Atlas Peak Rd
Napa, California 94558
707.963.2134

G Wine Cellars
This stunning, 11-acre property boasts a 12,000 square foot home, 3 acres of vines and a remodeled horse stable tasting room. Enjoy breathtaking views and premium wines from the tasting room complete with a fireplace, wood fired pizza oven, and bocce court.
By appointment only
PO Box 6830
Napa, CA 94581
707.631.7702

Chappellet
Experience Chappellet's extraordinary wines and the stunning natural beauty atop Pritchard Hill. Sample their current Chappellet wines as you amble through the vineyards and tour the production facility. During the 90 minute experience, guests enjoy discovering first-hand Pritchard Hill and the role it plays in producing Chappellet's world-class wines.
Tour and Tasting, by reservation: Monday - Friday at 10:30 a.m. and 1:00 p.m. Saturday - Sunday at 11:00 a.m. and 1:00 p.m.
Tasting Only, by reservation: 7 days a week at 3:00 p.m.
1581 Sage Canyon Rd
St Helena, CA 94574
707.963.7445

Reynolds Family Winery
If you're looking for a bit of Tuscan aura in Napa, the ambiance at Steve and Suzie Reynolds' winery is for you. Featuring 10 acres of Cabernet Sauvignon, outdoor dining areas overlooking the water, and an intimate tasting room, European style won't seem too far away as you enjoy these California wines.
Tasting Hours: 10:00 a.m. to 4:30 p.m. daily
3266 Silverado Trail
Napa, CA 94558
707.258.2558

Artesa Vineyards & Winery
Situated high on a hilltop with panoramic views of the Napa Valley and San Francisco Bay, Artesa is an essential destination for artisan wines. Owned by the Raventos family of Spain, whose winemaking history dates to the mid-sixteenth century, the winery takes its name from the Catalan word for "handcrafted." Artesa is proud of its wines, architecture, and art, a combination of elements that provides a wonderful experience for any visitor.
Open daily
Tastings: 10:00 a.m. - 5:00 p.m.
Tours: 11:00 a.m. - 2:00 p.m.
1345 Henry Road
Napa, CA 94558
707.224.1668

Domaine Carneros
Located in the heart of the southern region of the Napa Valley, Domaine Carneros is the perfect spot to begin your Napa Valley journey. Offering sparkling wines and Pinot Noir, you'll experience exquisite wines matched with a breathtaking view. Visit Domaine Carneros and enjoy tableside service on the terrace of their stunning chateau.
Open daily; reservations required
10:00 a.m. – 5:30 p.m.
1240 Duhig Rd
Napa, CA 94559
707.257.0101

Acacia Vineyard
Located off the beaten path, Acacia Vineyard boasts beautiful views of the San Francisco Bay Area and estate vineyards. Dating back to 1979, this 150-acre estate offers an undeniably stylistic and distinctive selection of wines, specializing in Pinot Noirs and Chardonnays.
Open daily; by appointment
Monday – Saturday, 10:00 a.m. – 4:00 p.m., Sundays, 12:00 p.m. - 4:00 p.m.
2750 Las Amigas Rd
Napa, CA 94559
707.226.9991

Hill Family Estate
Located in "happening" Yountville, the entire Hill family takes a hand in running this elegant yet relaxed business. The journey begins at the winery and moves to the farm about five minutes away. This unique garden tour is interesting and educational featuring an introduction to (often rare) plants, spices, herbs, and fruit. The hour long walk ends with a trip back to the winery and table tasting.
Open daily
10:00 a.m. - 6:00 p.m.
6512 Washington St
Yountville, CA 94599
707.944.9580

Castello di Amorosa
This 13th century Tuscan castle and winery offers an exceptional tour and tasting. Experience a guided tour through their authentic Tuscan castle featuring a Drawbridge, Moat, 5 towers, Courtyard, Stables, and Dungeon. Complete your experience with a variety of tasting options including one with local cheese pairings.
Open daily; reservations recommended
9:30 a.m. - 6:00 p.m., March - October; 9:30 a.m. - 5:00 p.m., November - February
4045 N Saint Helena Hwy
Calistoga, CA 94515
707.967.6272

Conn Creek Winery
Known for their Cabernet Sauvignon, Cabernet Franc and Sauvignon Blanc, Conn Creek Winery is located in the heart of Napa Valley alongside Conn Creek. It features a Mediterranean-style building, English garden, and a barrel blending seminar available to the general public. Show your enthusiasm for winemaking by creating your very own blend of Bordeaux grapes and custom label for your bottle. In a special AVA series, Conn Creek bottles a limited amount of the four most distinctive appellation wines.
Open daily
10:30 a.m. - 4:30 p.m.
8711 Silverado Trail
St. Helena, CA 94574
1.800.793.7960 / 707.963.9100

Etude Wines
Featuring a state-of-the-art winemaking facility, Etude Wines transforms the very finest Carneros and Napa Valley grapes into world-class wines. Discover a new favorite during a tasting of Etude's current releases of outstanding wines. Although known for their Carneros Pinot Noir and Cabernet Sauvignon, their Pinot Blanc, Pinot Gris and Merlot have also become very popular.
Open daily
10:00 a.m. - 4:30 p.m.
1250 Cuttings Wharf Rd
Napa, CA 94559
707.257.5300

The Hess Collection
Located in a historic stone building originally built in 1903, the Hess Collection on Mount Veeder is known for its flagship Mount Veeder Cabernet Sauvignon and Chardonnay wines. During your visit, be sure to explore the property's historic building, hillside vineyards, and impressive art collection. The winery offers a variety of tours and tastings including pairings with cheese and chocolate.
Tasting Room: 10:00 a.m. - 5:00 p.m.
Art Museum: 10:00 a.m. - 5:30 p.m.
Winery & Vineyard Tours: 10:30 a.m. - 3:30 p.m.
4411 Redwood Rd
Napa, CA 94558
707.255.1144

Fontanella Family Winery
Fontanella Family Winery is a small, pristine winery that sits in the increasingly steep hills of the Mount Veeder region. They specialize in small-lot, limited production artisan Chardonnay, Zinfandel and Cabernet Sauvignon wines. Sample their signature wines in the intimate tasting room, or sit outside and enjoy views of the hills and vines stretching into the horizon.
Open daily; reservations required
10:00 a.m. - 4:00 p.m.
1721 Partrick Rd
Napa, CA 94558
707.252.1017

Vintner's Collective
Located in the Pfeiffer Building in the heart of the city of Napa, Vintner's Collective is a National Landmark. Set in the oldest stone building in all of Napa, this innovative space serves as a tasting room for a select group of boutique winemakers in Napa Valley. Vintner's Collective offers a variety of tastings and winemakers often drop in to say hello or pour their exceptional wines.
Open daily
11:00 a.m. - 6:00 p.m.
1245 Main St
Napa, CA 94559
707.255.7150

Monticello Vineyards
Situated across from the winery and public tasting room, Monticello Vineyards is surrounded by carefully tended lawns, hedges, trees and flower gardens, with a shaded picnic area. For the complete experience at this family owned and managed winery, enjoy a sit-down tasting in the Reserve Room or the Library of the Jefferson House.
Open daily
10:00 a.m. - 4:30 p.m.
4242 Big Ranch Rd
Napa, CA 94558
707.253.2802