Whether you crave a casual lunch, snacks at the bar, drinks in your cabana by our saltwater pool or an intimate candlelit tasting menu with wine pairings, our Napa restaurant options are sure to delight every palate. If you prefer to dine in the privacy of your room, the same high standards of culinary excellence extend to in-room dining as well.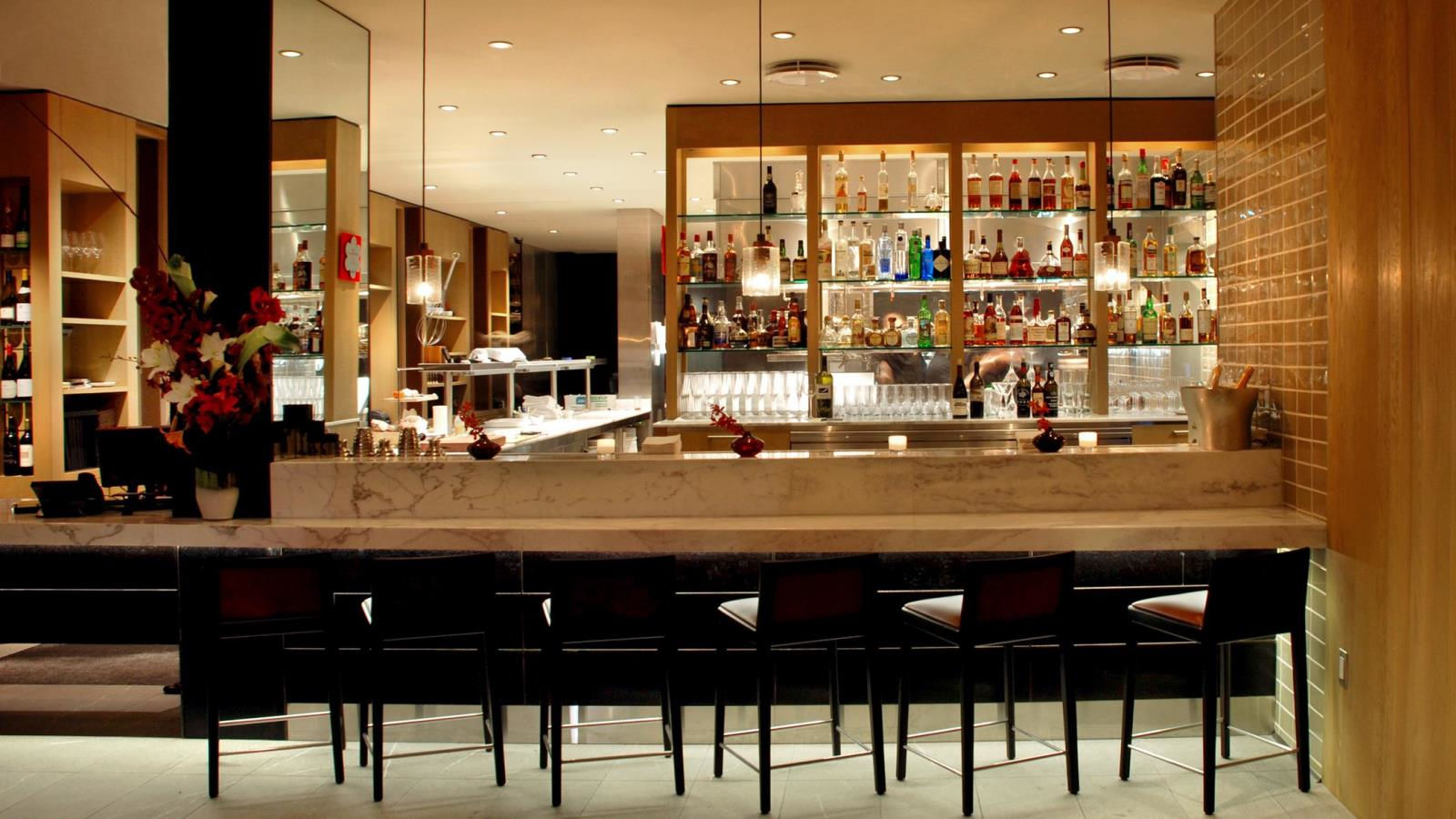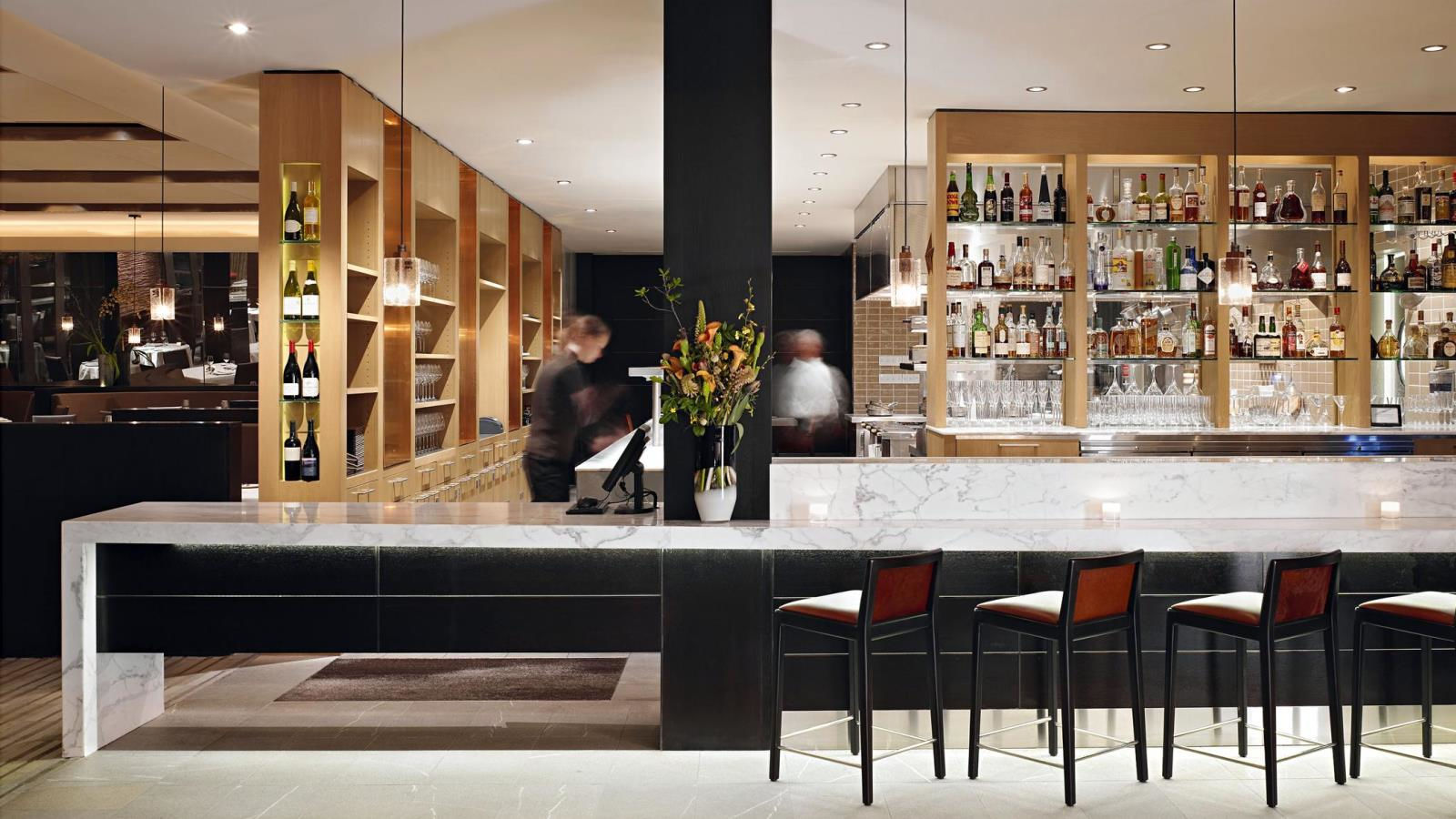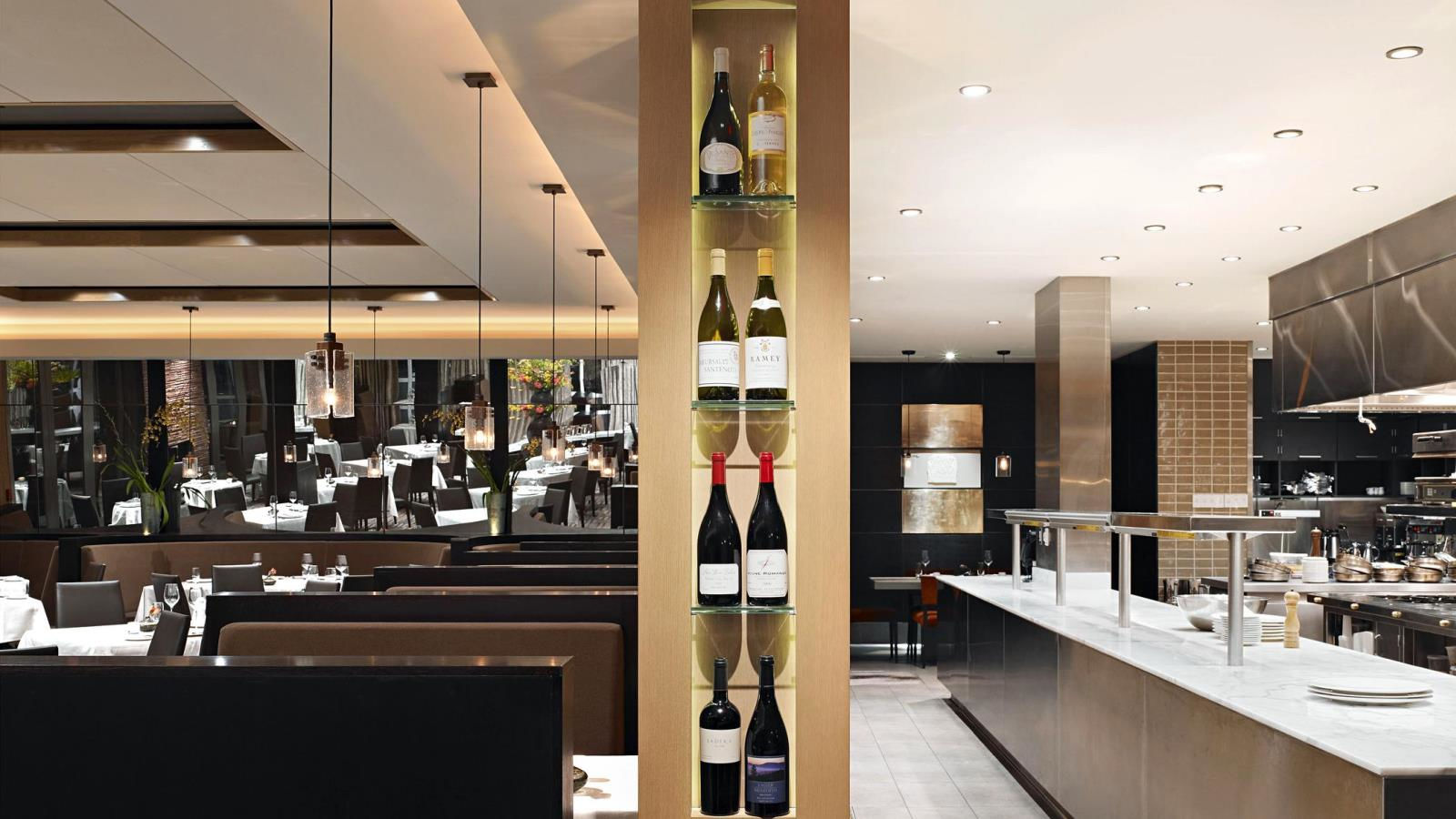 La Toque Restaurant
This beautiful Napa restaurant is located at The Westin Verasa Napa, adjacent to the Oxbow Public Market, near the heart of Napa's vibrant downtown. The restaurant features an elegant, expanded, open floor plan with patio seating as well as a chef's table for six in the spectacularly designed kitchen. Learn more about La Toque Restaurant.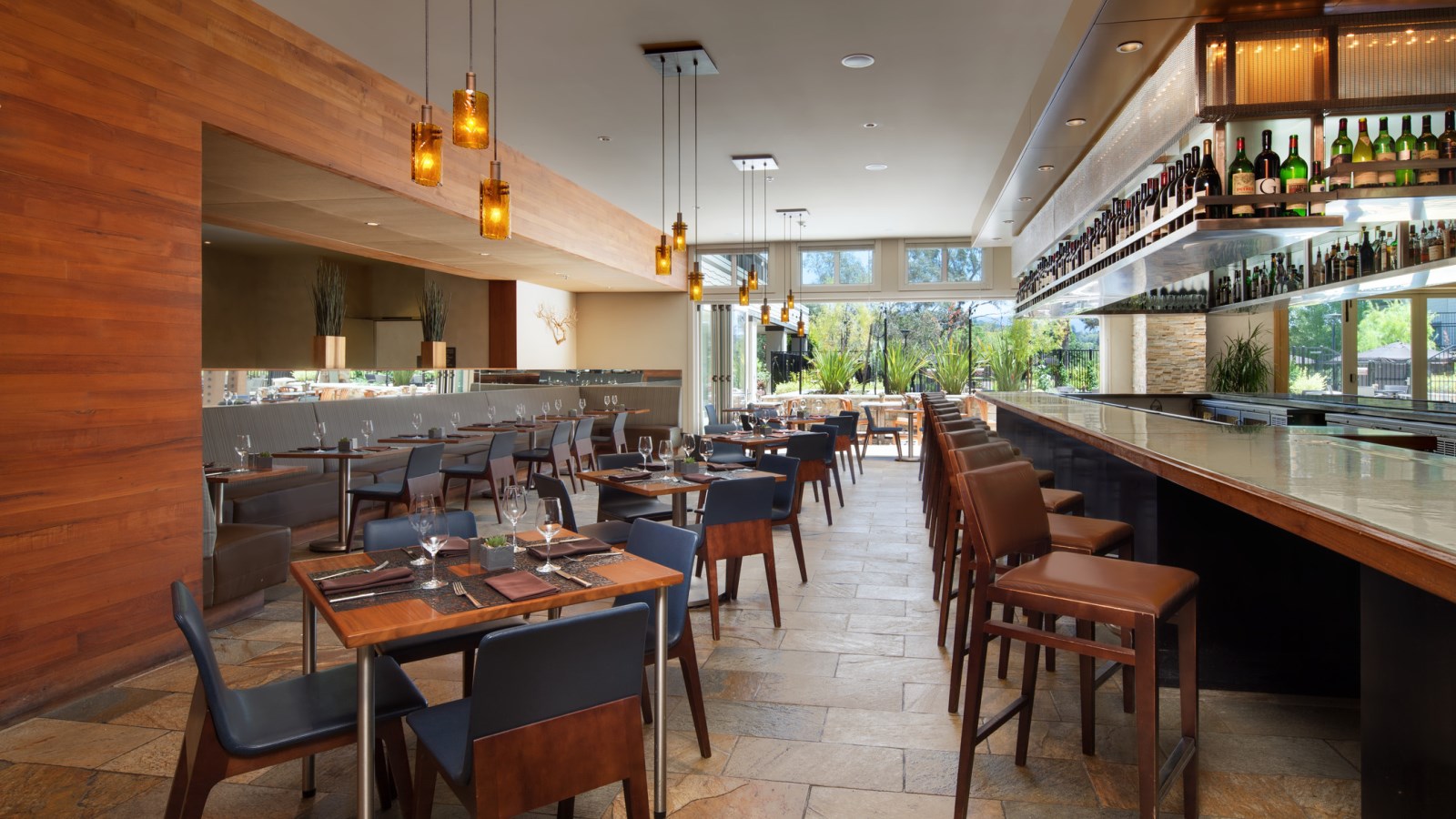 BANK Café and Bar
7:00 AM to last call daily
BANK Café and Bar in the lobby reflects the casual side of Ken Frank's renowned La Toque kitchen. This lively Napa restaurant serves tasty food and drinks from sunrise to last call. Seating is available both in the sumptuous lobby bar and outdoors on the patio facing the nature preserve and the Napa River. The nightly Westin Unwind in BANK Café and Bar features tastings with local vintners paired with unique appetizers. On Sunday morning, this restaurant features a special Wine Country Brunch menu.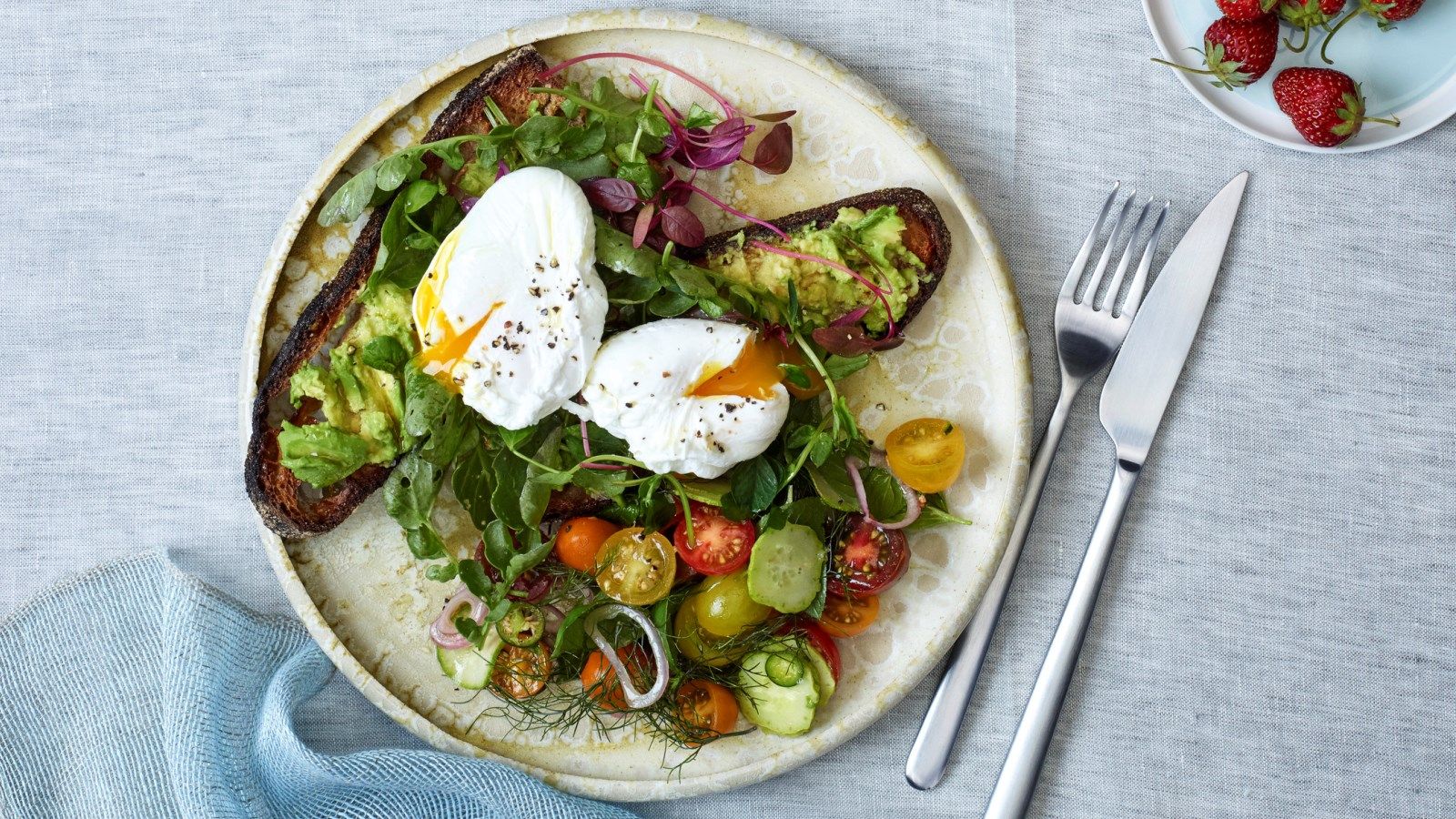 Dining Around Napa
The Westin Verasa Napa Hotel is conveniently located in the heart of downtown Napa, providing guests with access to varied dining experiences. Whether in the mood for a quick bite in a cafe or an elegant wine pairing dinner, The Westin Verasa Napa Hotel provides these options just steps away. Explore the many possibilites below with our restaurant guides that offer options to please every palate: